Real estate agents across the country list curb appeal in the top 5 ingredients in selling your home and often less time to sell.
Curb appeal is what draws you to a home at a glance from the street. It's a combination of several things...good upkeep, attractive entry and landscape to name a few.
If your home is lacking curb appeal, prospective buyers may reject it without looking or perhaps give a lowball offer.
Here are a few things you can do to help the curb appeal of your home.
Wash your house - remove dirt & mildew off the outside of your house. Clean the windows, remove cobwebs from eaves & clean out gutters. If it's time to paint...go on and try to swing it, nothing looks worse than peeling or fading paint. A new coat of paint helps a home stand out.
Roof - How does your roof look from the street? That is one of the first things buyers and appraisers notice...especially if your neighbors have replaced their roofs. You can repair now, or pay later with a lower appraisal or poor inspection report and the buyer lowers price.
De clutter - remove bikes, toys, branches, leaves...anything that doesn't belong in the yard. Keep the lawn mowed, trim over grown shrubs or replace with leafy/colorful plants.
Freshen the entry - Clean/paint the door with a pop of color that complements your home. Replace/remove damaged screens, replace house numbers and fixtures if old/dated.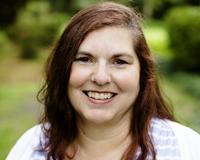 Born and raised in Alabama, Kathy's family chose this area of Florida to vacation more often than not. So, at an early age, she developed a love for this spot of "Heaven on earth". When her boys grew ....